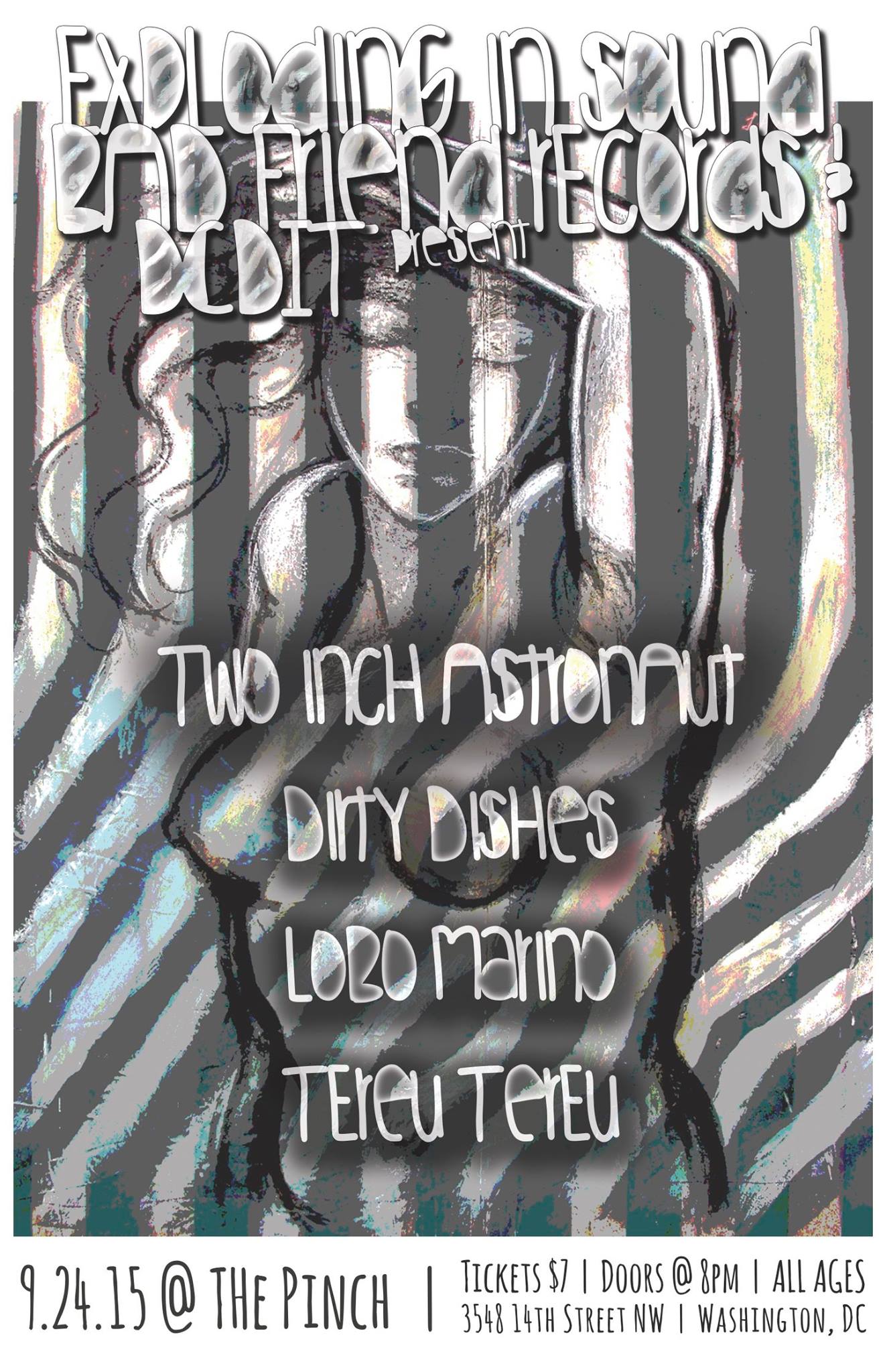 Join us at The Pinch (3548 14th St NW, Washington DC 20010) this Thursday, September 24th at 8:00pm!

Bad Friend teams up with Exploding in Sound and DCDIT for the raddest bill in town. Tereu Tereu plays their first show since February, with new tunes to boot, and along with their enchanting live psych-folk, Lobo Marino brings brand-new vinyl copies (just arrived!) of their BFR debut, "We Hear The Ocean." Stick around for sick tunes from Exploding in Sound artists Dirty Dishes (LA) and DC's own Two Inch Astronaut (our buds!).
If you can't make it to The Pinch, you can still pre-order "We Hear The Ocean" from the Bad Friend Bandcamp. The vinyl edition features handmade, silk-screened artwork, designed by the band, and it's subtly infused with hippie love and earth magic.
Need more Bad Friend merch? Of course you do. Check out the Records, T-Shirts, Hoodies (yeah! it's hoodie weather!), Posters, and more at our webstore.

And if you're feeling social, follow us on Facebook, Twitter (@badfriendrecs) and Instagram (@badfriendrecords) to stay up to date with tunes and sales and art and general tomfoolery.