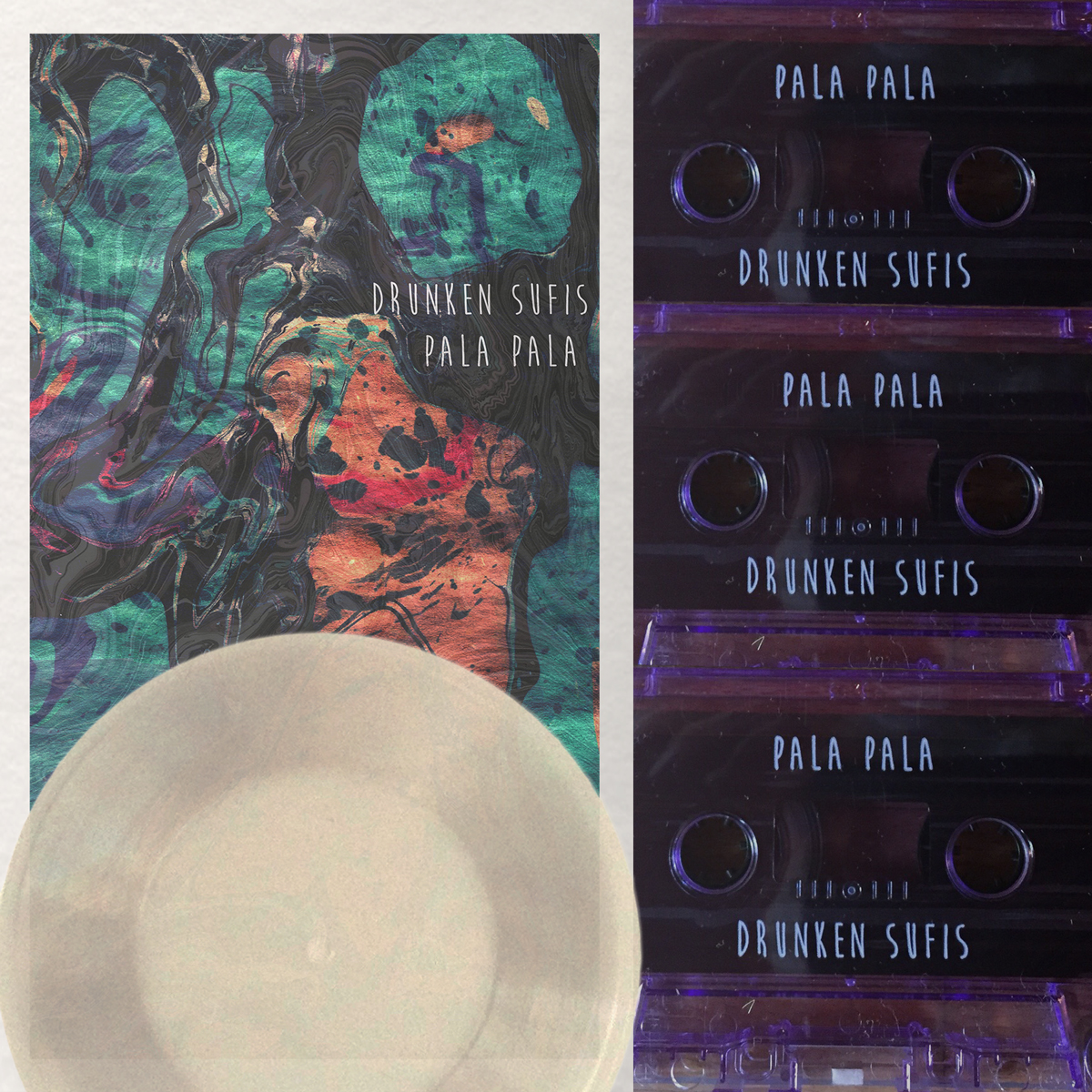 TIMES ARE STRANGE
[and they're about to get stranger]
But Drunken Sufis know no walls or borders.

Let Pala Pala reinvigorate your senses
and push you
toward the light of imagination.


---

Out this Friday on Bad Friend,
the music lilts with jazz,
tumbles through p u n k & no wave,
and lands in some genre yet-to-be-named.



"On Pala Pala, Drunken Sufis have found the yin to balance their yang."
-A Closer Listen

Pre-order a digital copy,
a limited-edition cassette,

or an ultra-limited,
lathe-cut ֎vinyl֍ 7"
with a ((7x12)) digital print
on weighted bamboo paper.

(hot damn!)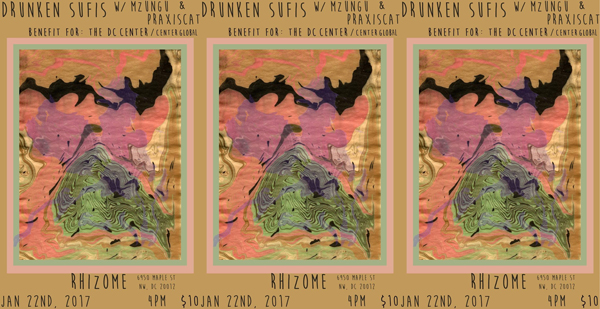 This Sunday,
Drunken Sufis benefit The DC Center,
specifically their program for LGBT immigrants,
while performing at Rhizome in DC at 4:00 PM.

...see you there?

-R. // BFR
P.S. Keep your eyes peeled for more Pala Pala surprises in the coming weeks...