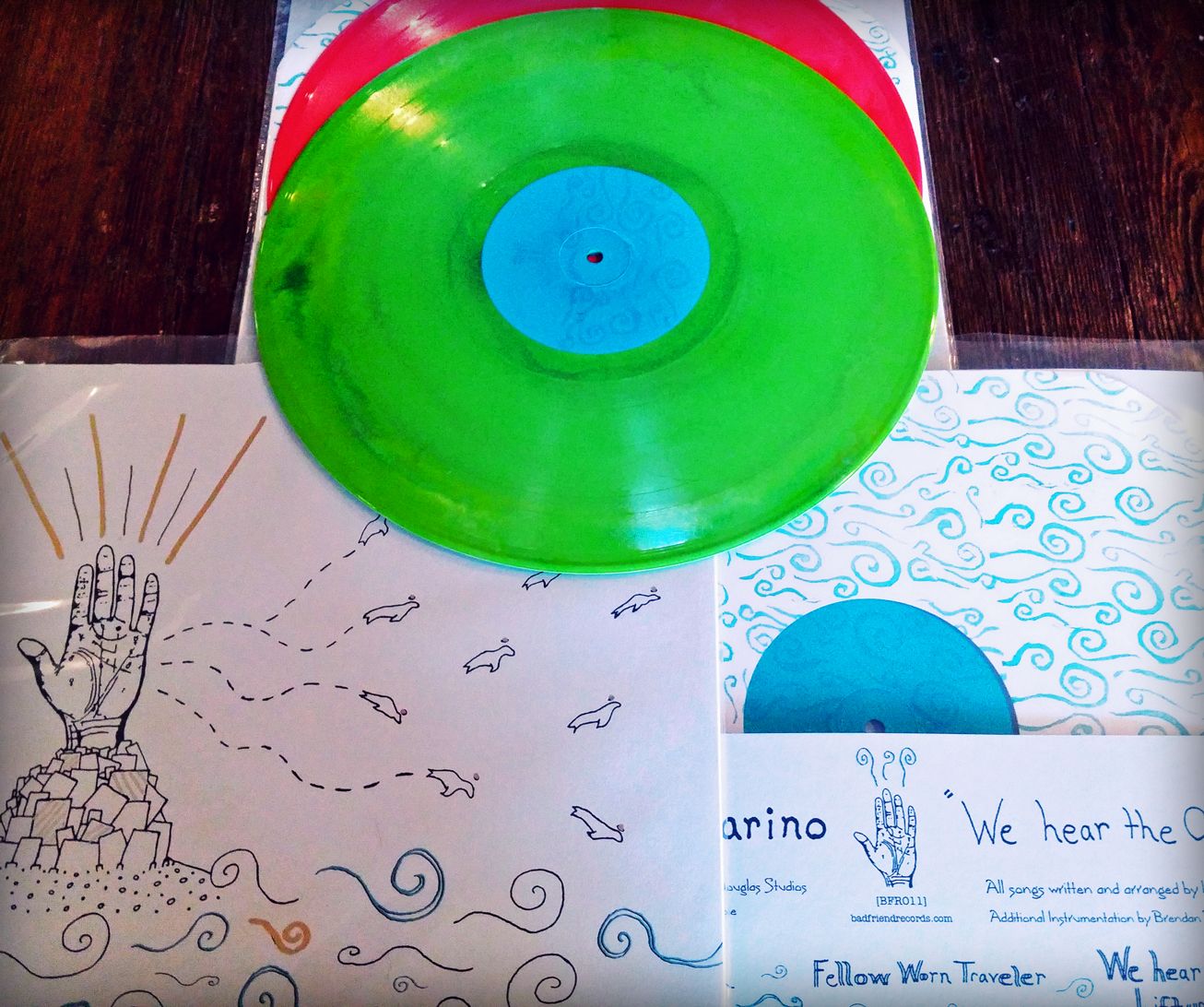 The Lobo Marino vinyl has arrived, folks. And it's GORGEOUS.
Swirled, colored vinyl from Palomino Press, featuring several different styles: creamy pink, bright green, soft yellow, swampy gray... you never know which one you'll get!
The art was designed by the band, screen-printed by Triple Stamp, and enhanced with hand-drawn highlights, woodblock prints, and custom stamps. It includes a lyric sheet printed on rice paper and a download code. The hand-numbered pressing is limited to 275 copies.



We also made an extremely special edition, limited to a run of 30, that features a laser-etched wooden jacket and a cassette full of remixes. Those will be sold exclusively at live shows, so you'd better catch 'em while you can!
The official vinyl release date is next week, October 14th. All pre-orders, if they haven't been sent out already, will be mailed out on that date. Lobo Marino *might* be playing somewhere in Richmond, VA that night, but the details are shrouded in secrecy!

The LP is still available at a reduced price for preorder on our Bandcamp, and after October 14th, you can order it from Dischord or our Online Merchtable.

Oh, and if you can't get a copy of that Special Edition from a show, don't worry--we'll be releasing those remixes digitally on October 30th.